Your Perfex CRM journey
Starts with us
To run successful business in modern era one must need a CRM like Perfex. From managing the clients to assigning employees task to record call logs or leads and payments integration, everything is possible with Perfex CRM's custom module development.
Modernize your Business with Perfex CRM, the Top-rated, Intuitive, and Simple CRM Software, that Helps Startups, Small and Medium Enterprises.
Custom CRM Development
Improve your business productivity and enhance customer experience with custom CRM development services offered by us. Get in touch now to know more about the possibilities.
Custom Module Development
Extend functionality of Perfex CRM with our Custom Module Development Services. Tell us the features you are looking for and we'll get it done. The possibilities are endless.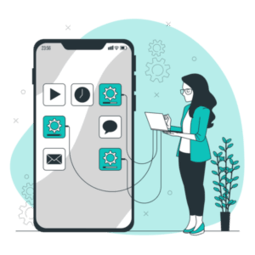 CRM Mobile App Development
Connect with your customers, view reports and dashboards, assign employees tasks on the go with Custom CRM mobile App Development.
CRM Customization
Equip your CRM with custom modules, enhance features or integrate third-party applications so you can manage all your business processes from one place.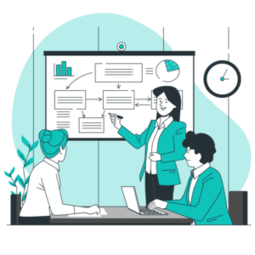 Free Consultancy
Let's talk about your business challenges, requirements and how can we overcome those challenges with Perfex CRM. Book your Free Consultancy with one of our Specialists.
Zapier Integration
Be more productive by automating the repetitive tasks, streamline the business processes by integrating the Perfex CRM with Zapier. Get a Free Demo!
Here's how Perfex CRM can
benefit your business

Highest Selling Open Source CRM
The most popular open-source CRM on Codecanyon

All-in-One CRM
Highly customizable and integrated customer experience platform

Team Alignment
With Perfex CRM align your operations, marketing and sales to minimize friction

Better understanding of prospects
Identify your most potential customers with the help of intuitive psychographic and demographic factors

Unlimited third-party integrations
Connect any app with Perfex CRM and automate your workflows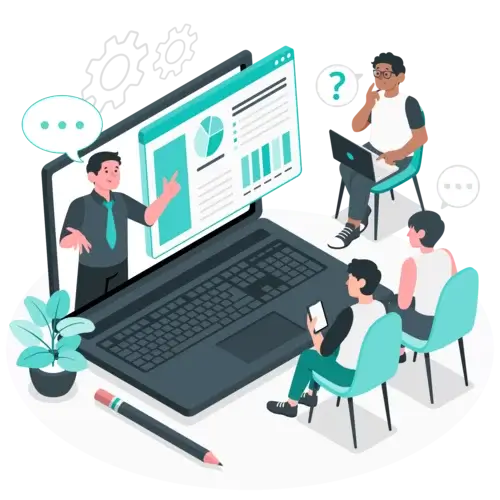 Project Management Tool
Managing a project with Perfex CRM has never been easier before. Track the project progress, employees' performance against assigned tasks, Invoice generation, expenses, and time effectively and efficiently.
One Click Invoice Creation
With Perfex CRM, professional invoice creation is simple. You only attach files and send them to your customer with autogenerated PDF invoice. Create recurring invoices for load and productivity management.
Create Estimates
Determining the success metrics contributing to managing customer relationships effectively. So, when a customer asks to create estimates, Perfex CRM auto-manages it at its end and sends it back instantly.

Create Good Looking Proposals
Develop your brand reputation by sending professionally-designed proposals to your prospects and customers. Perfex CRM offers everything to include in a proposal, like images, videos, and tables.

Leads Management
Perfex CRM helps determine the most potential customers by following all psychographic and demographic factors. It improves the productivity of the sales team by focusing on the best prospects in real-time.

Record Expenses
With Perfex CRM, setting up a recurring sheet to automatically record all expenses is next to nothing. You only need to set billable expenses with time, the remaining will be done by Perfex CRM.
Record Payments
Whenever you receive a payment, Perfex CRM records it regardless of the difference in currencies. Auto-generated files record every transaction and generate PDFs after each transaction for your consideration.

Awesome Support System
Customer Support is key for customer retention. When your customers generate a query, Perfex CRM assigns an auto-generated ticket to keep them engaged and intimates you to respond timely and effectively.

Knowledge Base For Customers And Staff Members
Our blogs at My Perfex CRM keep you updated all the time and broaden your knowledge base with authentic and accurate information. You can also comment on the information given in a blog.

Built-in Staff Tasks
Perfex CRM provides you built-in employee monitoring feature to track all the employees by assigning them built-in tasks with time duration to make them accountable.

Manage Contracts
Perfex CRM provides you with in-built contracts to convert ordinary documents into legally-binding contracts. It allows you to create a PDF document, add built-in features, and send it instantly.
Send Surveys to Leads and Customers
Creating surveys is always a significant technique to engage the customers more effectively. Perfex CRM makes it possible for you to create and send surveys to all leads, customers, and staff members.
Detailed Calendar
With an integrated and detailed calendar, Perfex CRM allows you to manage events, tasks, meetings, deadlines, resources, schedules, and projects. So, you can quickly identify where you are currently.

Company Newsfeed
To share all your company information about events, launching new products, or anything else, you only need to add all the required data in Perfex CRM. It also offers an easy employees communication channel.
Goals Tracking
Using Perfex CRM means tracking your employees, productivity, and goals. You can set your targets using CRM software and keep focusing on what you have achieved and what is still to achieve.

Create Additional Custom Fields
Want to add additional fields in any of the module? Perfex CRM got it covered. Tell us the fields you are looking for and get it done. Contact us for more information.

Simple Reports for Quick Overview
Which report do you want in a real-time, expense report, sales report, employees' productivity report, timesheet, payrolls, or confirmed leads? Perfex CRM has every report in its bucket.

Survey Reports
With Perfex CRM you can, not only generate surveys for engaging prospects, but you can also receive feedback and generate reports while using Perfex CRM. Sharing these reports on social media is a plus!